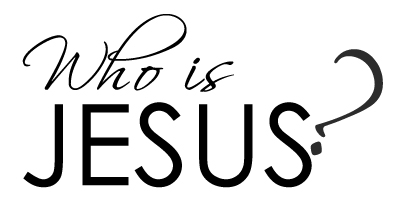 The Bible is the best source of answers to the question, "Who is Jesus"? By studying the Word of God from Genesis to Revelation it is evident that Jesus is THE ANSWER.
He is the answer to every human need. When someone is hungry, He is "The Bread of Life". For those who are thirsty, He is the Living Water". When someone needs peace, He is the Prince of Peace, and he is the Great Physician to those who need healing.
He calls those who are weary and heavy laden to come to Him for rest. And most importantly, let us not forget the most important truth of all, as declared by the mighty angel Gabriel when he visited Mary about her impending birth. He said, "you will conceive and give birth to a son and you will call him JESUS for he will Save…."

A Savior!! What an amazing truth, what a glorious announcement, but what did this mean? Adam and Eve sinned and became separated from God. What would have been a perfect existence was now subject to decay and destruction. Through this initial act of sin, death, disease, and curses came into existence.
God knew that something had to be done to restore mankind's relationship back to Him. So, God, full of grace and mercy, came onto the scene through the promise of a Savior.
Years passed, until, in the fullness of time, God sent His Son, His only Son, born of a woman, a virgin. Jesus came as the fulfillment of God's promise to reconcile mankind back to Him.
Who is Jesus? He is the Way, the Truth, and the Way to Salvation. He came to die in order to bring life to you and me; a better life on earth and eternal life in heaven!
If what you just read is only historical fact to you, there is more. You can know Jesus personally. It is not a myth, it is true and you can realize this for yourself by asking Jesus to come into your life to be your Savior. All you have to do is talk to Him, but if a prayer will help you, we have provided one below.
Dear Jesus I know that I am a sinner, but I believe that you died for my sins. Right now I repent by turning away from sin and I open the door of my heart and life to You. I receive You as my personal Lord and Savior. Through the help of the Holy Spirit I will serve you all the days of my life.
If you just decided to ask Jesus to become your Savior and you would like to tell someone, please contact us! We will rejoice with you!